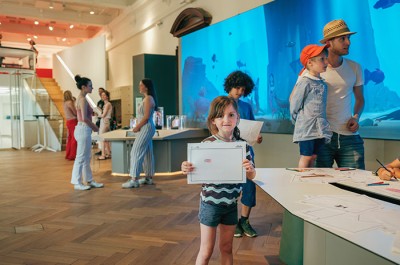 Bring the immersive underwater world to life!
The comfortable seating area is equipped with Wi-Fi and invites you to chat, discuss, browse, read, and linger.
The four participatory stations ensure a lively exchange between science and society. Cutting-edge topics such as sustainable diet, clothing, and the responsible use of resources will be addressed here. Your contributions, opinions, and experiences are welcome!
In the laboratory you can experience how science works. You can choose between several workshops and slip into the role of a scientist – as a butterfly researcher, geologist, or archeologist.