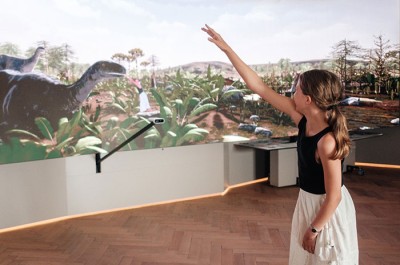 Time travel to the world of dinosaurs
Make a quick side-trip to the fascinating world of dinosaurs and experience the million-year-old reptiles up close! Thanks to modern augmented reality, this show offers amazing insights into the Mesozoic era. We will take you on an exceptional journey through time to the past worlds of the Triassic, Jurassic, and Cretaceous.
What's special about this moving 3D world? You can literally "dive in" and become part of the show yourself.
Details of the programme
in the
event programme
.