Time travel to the world of dinosaurs
Make a quick side-trip to the fascinating world of dinosaurs and experience the million-year-old reptiles up close! Thanks to modern augmented reality, this show offers amazing insights into the Mesozoic era. We will take you on an exceptional journey through time to the past worlds of the Triassic, Jurassic, and Cretaceous.
What's special about this moving 3D world? You can literally "dive in" and become part of the show yourself.
Saturdays, Sundays, daily during public holidays, 10.30 and 16.30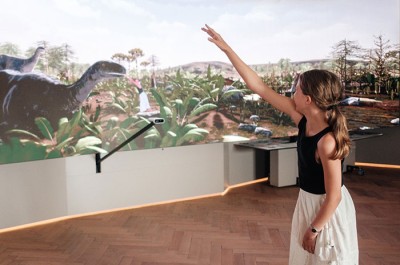 Microorganisms in the spotlight
A cosmos of life in a single drop of water. Latest microscope technology allows us to look at tiny creatures in great detail. Magnified up to 1000 times, bacteria, tiny protozoa, water fleas, and insect larvae become stars on the screen!
In alternation with Quiz Shows on Saturdays, Sundays, and daily during public holidays at 15.30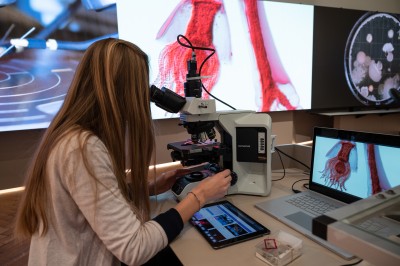 Who will win the Quiz Show?
Take a guess and vote! This interactive show format combines research-based learning with games, fun, and excitement. State-of-the-art multimedia technology, amazing live experiments, and new ways to participate make the Scienceshow an exciting knowledge experience for young and old.
In alternation with Micro Shows on Saturdays, Sundays, and daily during public holidays at 15.30