MSc
Christoph Leeb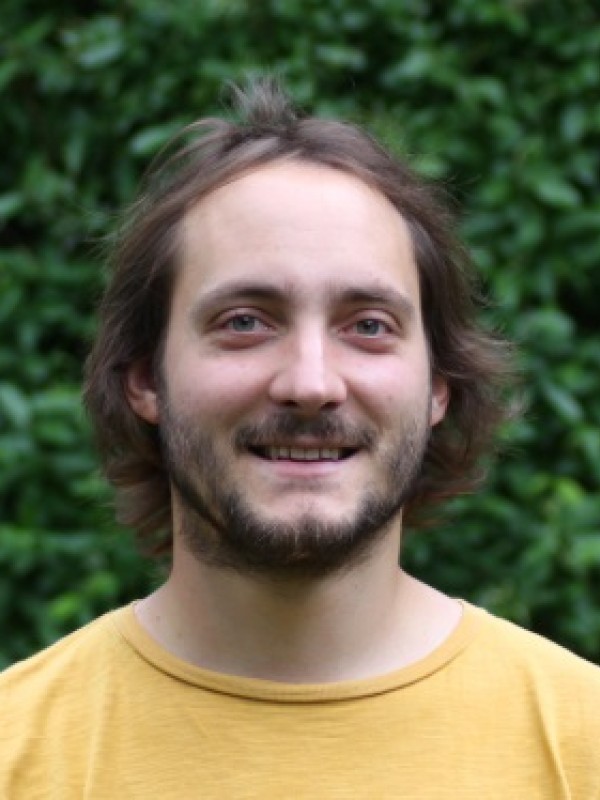 "Monitoring von Fischotterpopulationen (Lutra lutra) in Niederösterreich mittels nicht-invasiver genetischer Methoden"  

"Genetic investigation of a Triturus sp. and a Lissotriton vulgaris population in Kaltenleutgeben (Lower Austria)"
 
Education
since 2014: University of Salzburg, Master's programme UniGIS (correspondence course)
2010 –2013 University of Vienna, Master's programme Ecology  - Emphasis on Community and Landscape Ecology
2007 - 2010 University of Vienna, Bachelor's programme Biology - Emphasis on Ecology
Publications

Sztatecsny M., Gollmann G., Leeb C., Philippi D., (2014): Aus Tümpel, Teich und Bach: Vorkommen und Verbreitung von Amphibien in den Wäldern des Biosphärenparks Wienerwald. Wiss. Mitt. Niederösterr. Landesmuseum 25: 453-474.

Leeb C., W. Hödl and M. Ringler (2013): A high-quality, self-assembled camera trapping system for the study of terrestrial poikilotherms tested on the fire salamander. Herpetozoa 25 (3/4): 164-171.

Talks

18.01.2015 26. Jahrestagung der Österreichischen Gesellschaft für Herpetologie (Vienna, Austria) - oral presentation: "Mass hibernation and notes on the winter activity of fire salamanders (Salamandra salamandra) in the Maurer Wald (Vienna, Austria)"

11.06.2014 MolSys Seminar - Natural History Museum Vienna (Vienna, Austria) - oral presentation: "Einschleppung griechischer Molche im Raum Kaltenleutgeben?"

24.08.2013 17th European Congress of Herpetology (Veszprém, Hungary) – oral presentation: "A camera trap study of mass-hibernation in Salamandra salamandra in the Vienna Woods, Austria"

12.01.2013 24. Jahrestagung der Österreichischen Gesellschaft für Herpetologie (Vienna, Austria) - oral presentation: "Massenüberwinterung beim Feuersalamander - eine fotofallengestützte Feldstudie im Wienerwald"

01.12.2012 19. Herpeto-Kolloquium (Bern, Switzerland) - oral presentation: "Massenüberwinterung beim Feuersalamander - eine Feldstudie im Wienerwald, Österreich"

29.09. 2012 36. Internationales Symposium für Vivaristik (Litschau, Austria) - oral presentation: "Winterquartiere der Feuersalamander"

12.08.2012 7th world congress of Herpetology (Vancouver, Canada) - oral presentation: "A camera trap study of mass-hibernation in Salamandra salamandra in the Vienna Woods, Austria"