Natur
historisches
Magazine of the Natural History Museum Vienna
---
In March 2021 the magazine "Naturhistorisches" will appear for the first time, a relaunch of the NHM magazine "Das Naturhistorische", which until then had been published as a special section in Universum-Magazin. The redesigned booklet has 24 pages and presents the Natural History Museum to a wide audience from different perspectives four times a year.
You can find an archive of all issues
here
.
---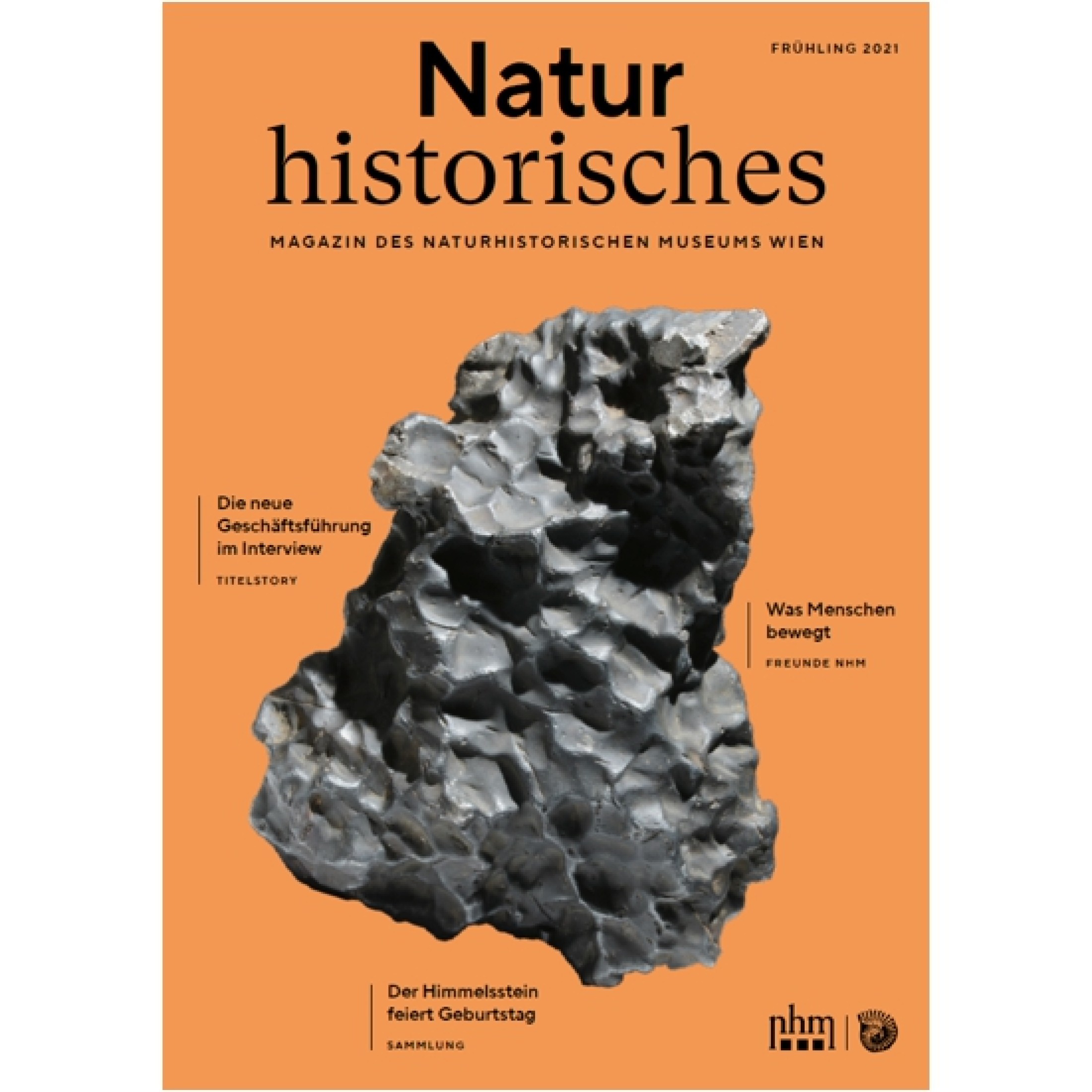 Our new magazine "Naturhistorisches" is out!
In this and the following issues, we want to bring you closer to our museum with exclusive background information, insights into our research activities, outlooks on upcoming and current exhibitions, interviews with our employees and many exciting topics.
Have fun reading!
issue 1:
spring 2021
(available in German only)
---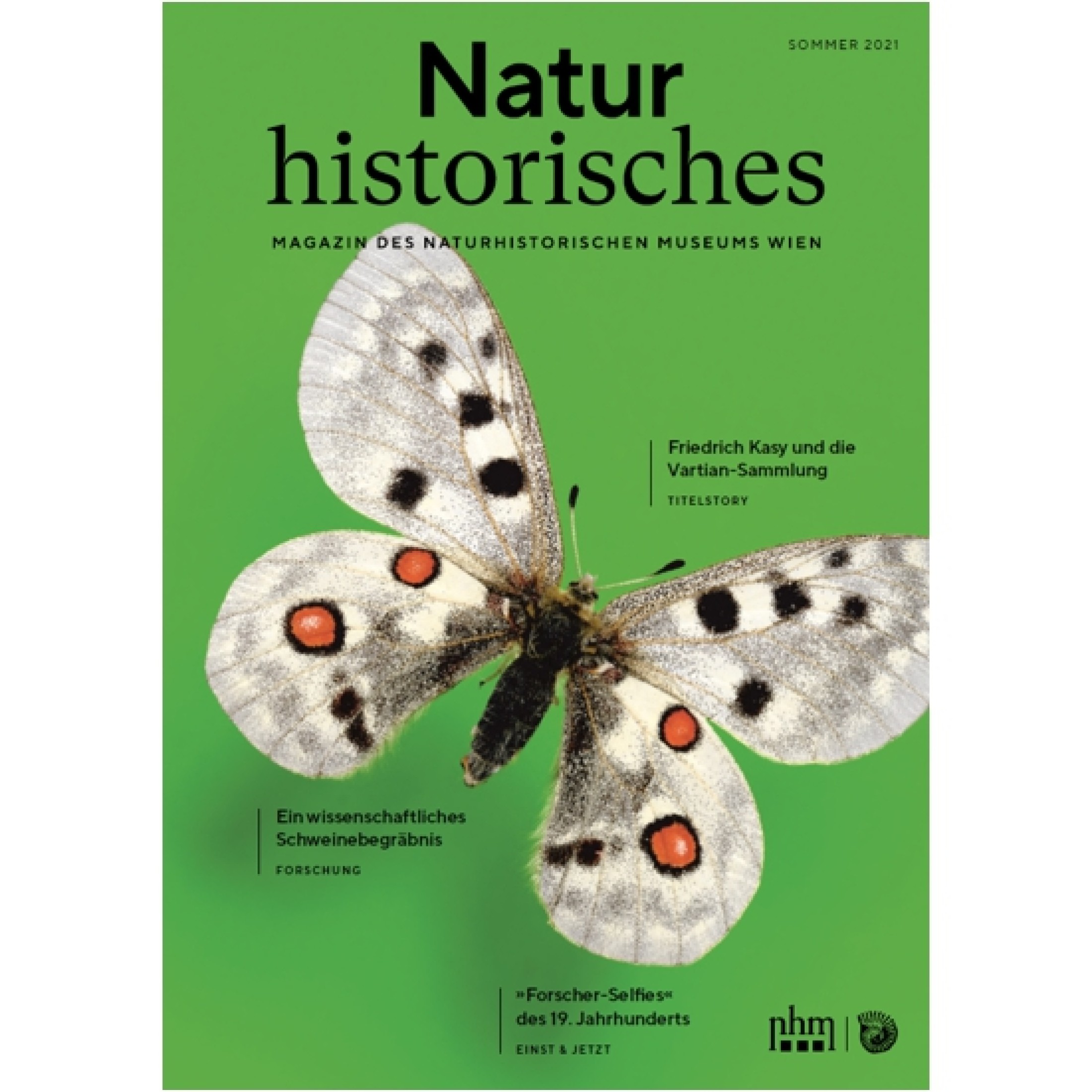 Summer is here and with it the butterflies, the main topic of our summer edition.
There is also space for a pig burial in the name of science, our new dinosaur and "its" team will be introduced and we will show you where and how to find fossils.
Have fun reading!
issue 2:
su
mmer 2021
(availabe in German only)
---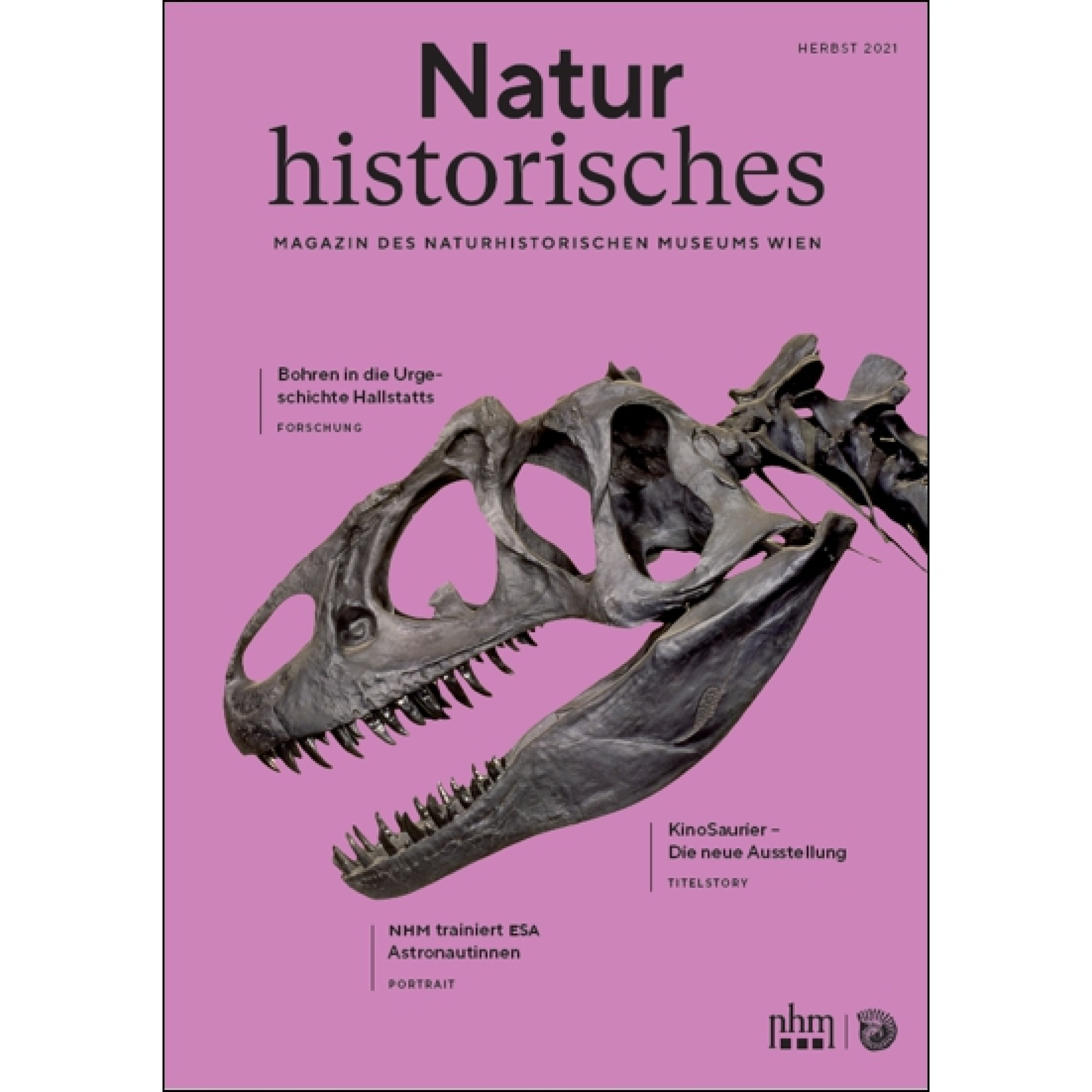 This autumn we are opening two new exhibitions: the newly renovated "Narrenturm" and the special exhibition "CineSaurs". And so there are many dinosaur topics in the autumn edition, but also an exciting portrait of our cave researcher who trained aspiring ESA astronauts, a drilling in Lake Hallstatt or information about the newly established mineral collection.
Have fun reading!
issue 3:
au
tumn 2021
(available in German only)
You can find Viola's Dino-flip book
here