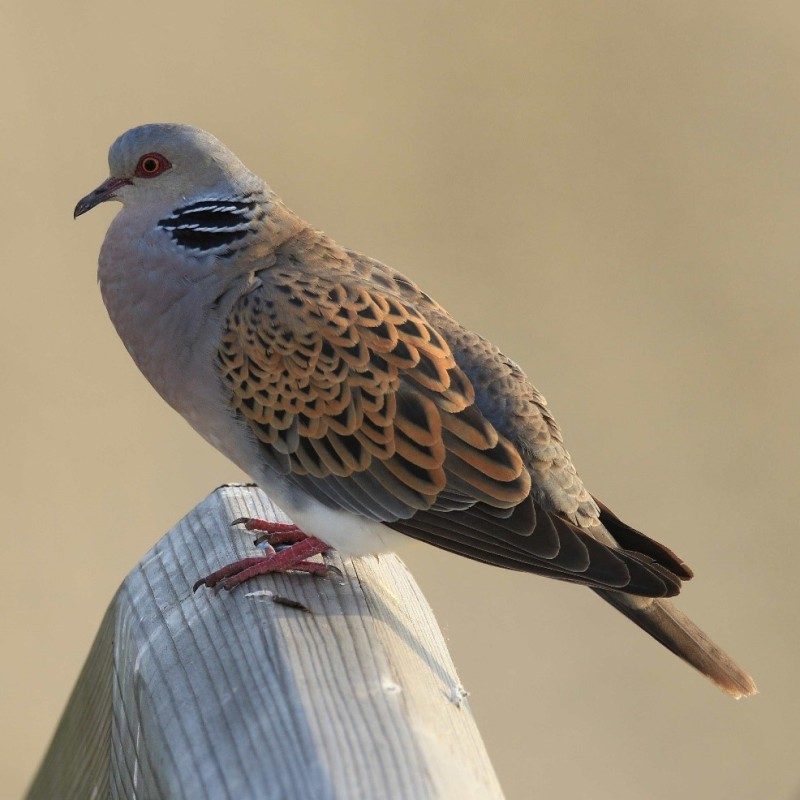 The turtledove
"Love and Peace"! Pigeons are considered a symbol of peace worldwide, and even the common expression "love birdies" refers to the behavior of the turtledove. However, future is far from rosy for the smallest dove species. Hundreds of thousands of those gentle birds are killed every year, being hunted and eaten or suffering from food shortage because of pesticides.
BirdLife Austria wants to draw attention to the bad situation of the smallest native wild pigeon by choosing the European turtledove as "Bird of the Year 2020". Bushes, hedges, and herb-rich fallows have become scarce. Therefore, turtledoves, which mainly feed on seeds, are increasingly lacking suitable habitats. Moreover, during the flight to its winter habitats south of the Sahara, the long-distance migratory bird is threatened by illegal and legal hunting. Despite population declines of around 70 % across Europe, the EU officially still allows hunting in ten European countries (including parts of Austria).
It would be a great loss if the characteristic cooing fell silent forever in our deciduous forests.
On display in Hall 30 of NHM Vienna.
Congratulations!
NHM Vienna-prehistorian Karina Grömer won the Science Slam at "Metropol" an November 26th, 2019, together with Andrea Krapf.
On the picture: a tetris-challenge with pieces of the Science Slam (on the left: Karina Grömer, on the richt: Andrea Krapf).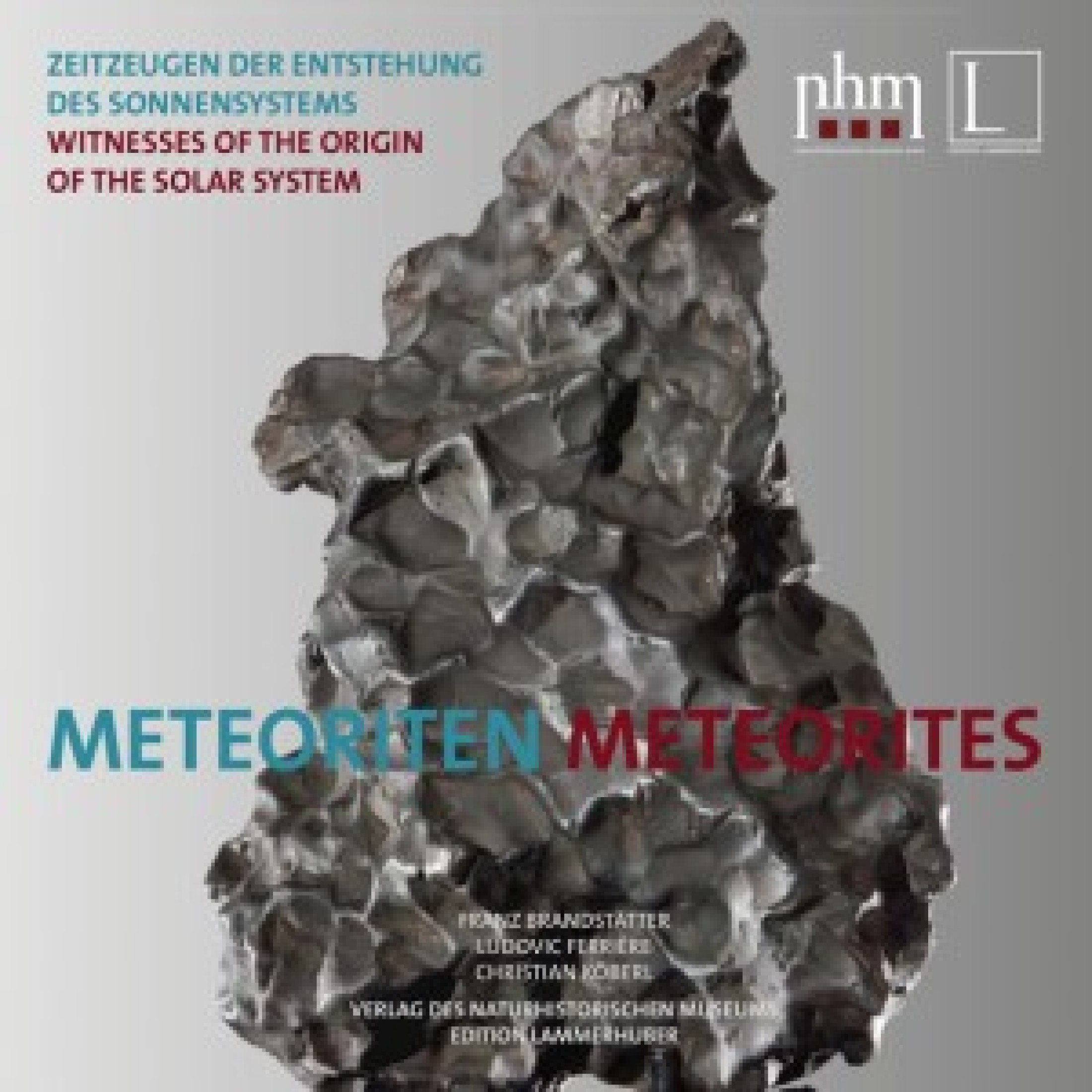 At the reopening of the Meteoritensaal on Nov. 13,2012 a catalogue was published in cooperation with Edition Lammerhuber:
 
Franz Brandstaetter, Ludovic Ferrière, Christian Koeberl
METEORITEN/METEORITES
Zeitzeugen der Entstehung des Sonnensystems/
Witnesses of the origin of the solar system
Verlag des Naturhistorischen Museums Wien
Edition Lammerhuber
p. 270, ISBN 978-3-901753-43-5
Available at our store, special offer € 24,90 (original: € 35,90).
Additionally the product range of our shop has been expanded to a few meteorite fragments, f.e.:
- Tissint
- Mondmeteorit Dar al Gani 400
- Gibeon
- Campo de Cielo
- Sikhote-Alin
Furthermore we offer 6 new postcard motives of meteorites, pendants with meteorite fragments als well as refrigerator magnets with illustrations of meteorits at our store.
 
---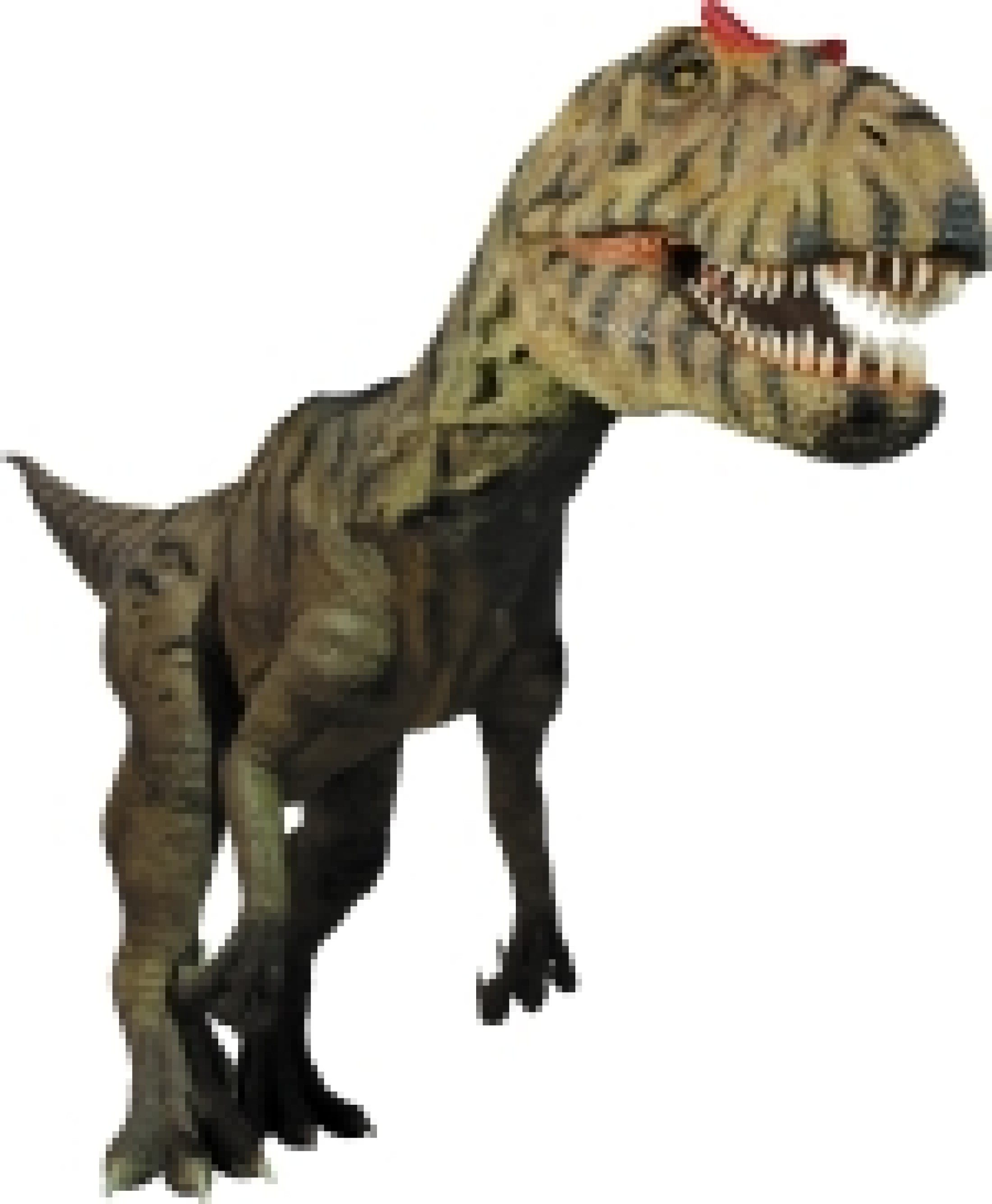 THE DINOS ARE BACK!
From October 5th, 20011, one of the main attractions of Vienna's Natural History Museum is re-opened: the newly designed and modernized dinosaur hall. A life-sized animated model of an Allosaurus is just one of many highlights. Modern computer animations (produced by 7reasons,© NHM) and interactive displays give an impressive demonstration of life on Earth over 65 million years ago. Not only are giant skeletons - e.g., from diplodocus, iguanodon, and allosaurus - on show, but also an impressive multimedia station on the giant asteroid impact that led to the extinction of the dinosaurs.