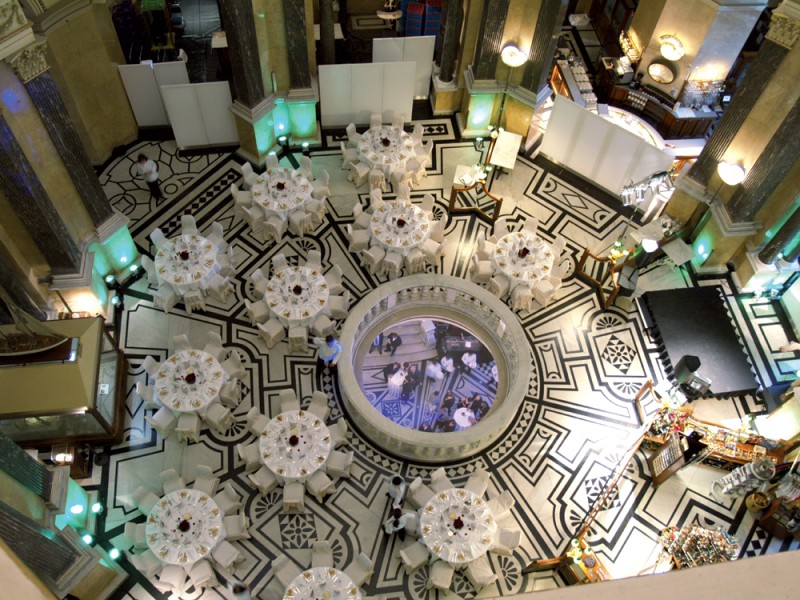 Upper Dome Hall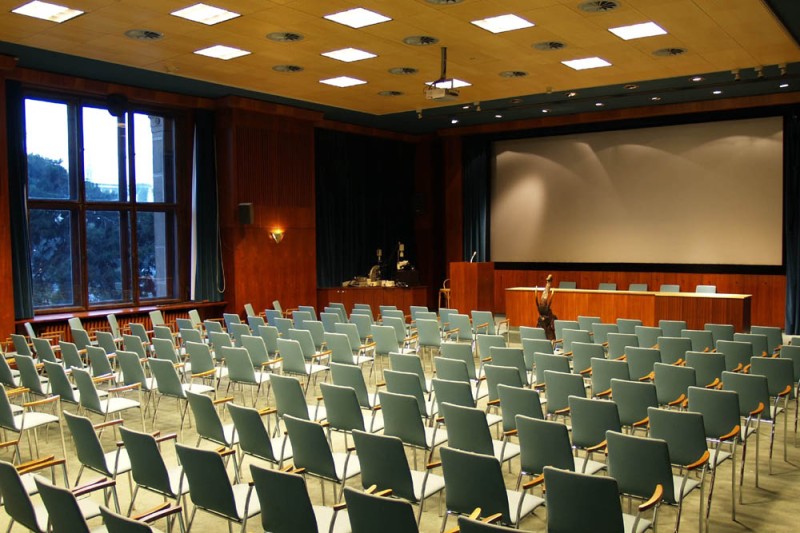 Lecture Hall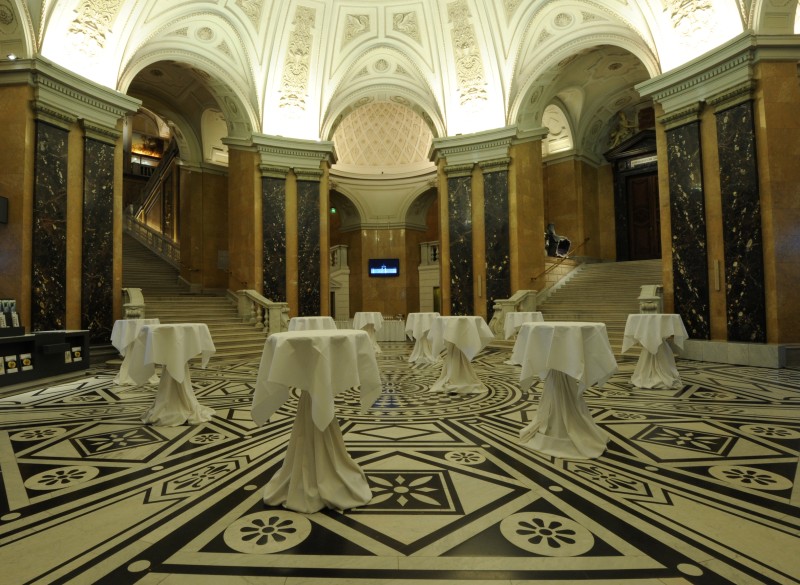 Lower Dome Hall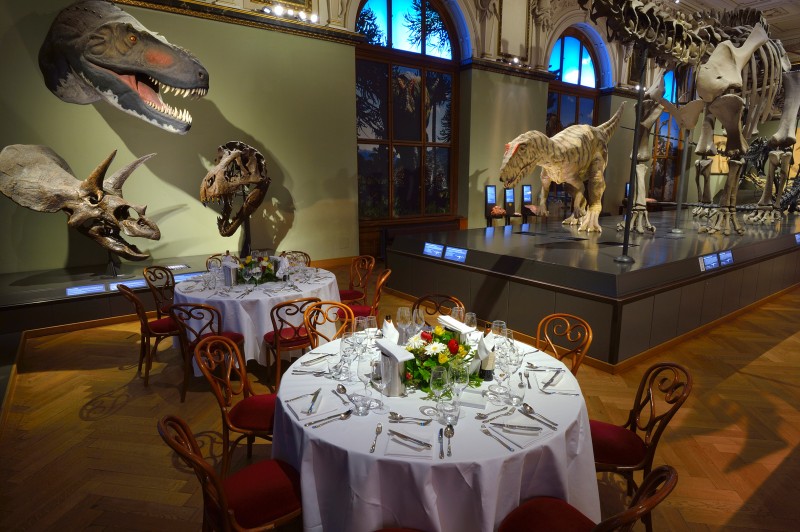 Dinosaur Hall
Lower Dome Hall
As one of the most impressive buildings at the Vienna Ringstrasse, the Natural History Museum captures one's attention from the very moment one enters its doors. Its superlative architecture expresses a fusion of scientific knowledge with the pure joy of artistic
creation. Your guests could not feel more special or more welcome. The foyer of the museum is a rich and typical example of the style of the Ringstrasse period. Look upwards to the dome of the museum, more than 40 meters above you.
Upper Dome Hall
The upper dome hall on the first floor is at the heart of the Natural History Museum. The famous architects Gottfried Semper and Carl von Hasenauer envisaged a 'cathedral of the  sciences' here. Their ambition is realized in this space. The extraordinary décor of the maindome translates a love of art and nature in equal measure, and the elegance of this place breathes the spirit of the time.
Microcosm Hall
The Natural History Museum Vienna is dedicated to the richness of nature and its discovery. Research is a realm of its own: open the door to this fascinating world of detail in the microcosm hall which is dedicated to microscopy. These surrounds make for a very special ambiance. Equipped with the latest technical equipment, this hall is ideal for press conferences, training sessions, and select groups.
Auditorium
The auditorium is on the mezzanine floor, accessible via a few steps from the entrance hall. It is equipped with the latest audio, video, and computer technology. The room is equally suited to day-time use, with three large windows. In the front there are a lectern and a platform for the presentation of small exhibits. An additional special feature is the possibility of projecting high-resolution microscope images (transmitted and reflected light) directly onto a 20 square meter screen. This room may also be booked during museum opening hours.
Dinosaur Hall
Experience the kind of evening that others dream about in the dinosaur hall of the Natural History Museum! An exclusive dinner beneath the skeleton of an Allosaurus or overshadowed by a Diplodocus is one of the most amazing settings the museum can offer. In addition, you will receive a special welcome by a life-like animated dinosaur. Such an evening will imprint itself in the memory of any guest!
 
Gallery Hall
Do not be deceived by the historical name plate on the door! The 'Botanical Collection' is today one of the most popular event venues and offers guests a chance to experience the special flair of the Natural History Museum and still enjoy privacy. This room on the second floor has a wonderful view onto the Bellaria street. It is available for events during museum opening hours as well.